I am in the process to switching from Chrome to Firefox (because google is flirting with disabling ad-blockers) and I decided to test wick on Firefox.
It seems that on my (fresh) install of firefox, when I use either brush or pencil tool the drawings appear above the cursor and to the left. See below: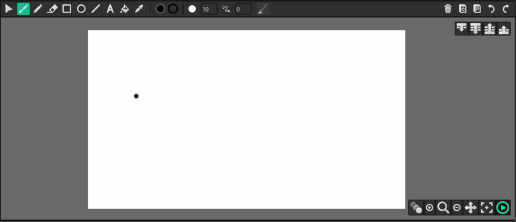 Other tools (rect, circle) work fine and align correctly to the cursor. The issue presists with both a mouse and a pressure sensitive pen. Chrome works smooth in comparison. Is this a known problem, or is my copy of firefox misbehaving?
Also, using pressure sensitive pen is a no-no on firefox for me, it is very laggy and ends up with very jagged lines. The same problem does not exist on Chrome.