What Wick Editor Version are you using?
1.19.3
What issues are you having in the Wick Editor?
How do I see previous frames as "ghost" ones while you're editing (web version)?
What have you tried so far?
I've tried to see the actions, but there's nothing that fits my problem.
Example of ghost frames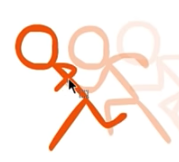 Note
If this feature is not available, take this as a suggestion.