help how to export file to video
In the editor, open your project and click on export, then click on the video export.
Export is right next to save in the top right.

Press the "Export Video" option for an MP4.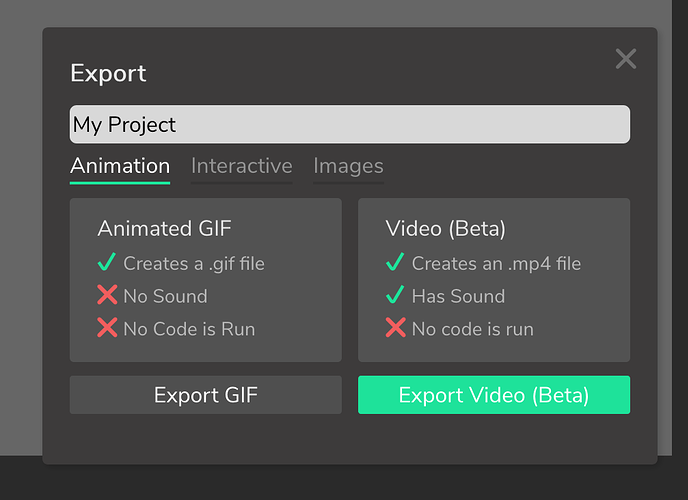 Let us know if you have any more questions.