i use 1.19 and ive looked at the project settings and only was able to change the color
Welcome to the forums! @IDONTKNOW959, yes you can, just do what I did in the pictures down below.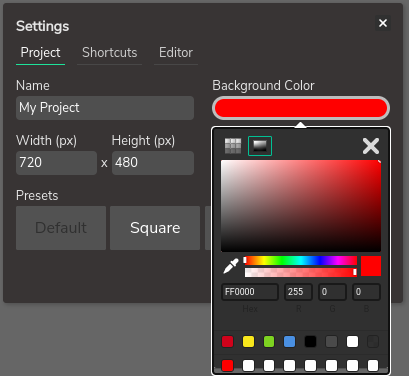 Just set the opacity of the project's background color to zero, all the way down.
i think the only problem is that when you export, it will actually use a black background. (I don't remember though)
hmmm idk but for images it works
in that case i think you could make the background a light green and then go in a video editing software to remove the background by green screen.
wait what realy?
Here are my Results


this is my Gif result I think the background is not reaky black buts its just the way Programms handle Transparrent Backgrounds but I will go more into that
The same goes for the video
In Wickeditor it is not possible.
I export it with background and then removed it using an free online tool