Hi, it's me. Oh, right, you don't know me cuz im new. But if you love storytime animations and you want to learn how to do it yourself, you came to the right place. THE WICK EDITOR FORUMS!!! First off, come up with a character or avatar that You want to draw. My style is similar to pencilmation.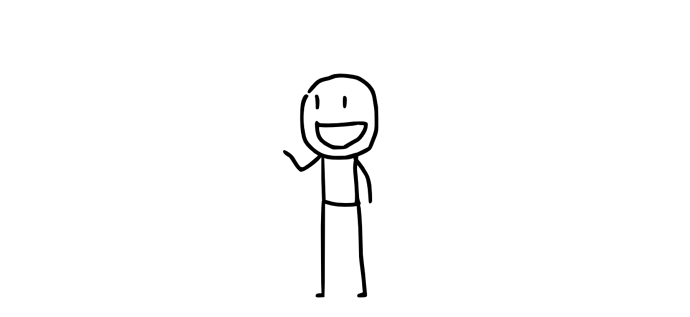 Make it simple and easy to draw. Don't push yourself. PRO TIP: When you draw your character, don't draw the mouth. Copy and paste the frame and add it on a different frame. Watch this video if you need help. Plus, You only need two layers.
Speed Animating a Storytime Animation! (Tutorial)
As you can see in the video, I added a little bounce effect whenever the character switches to the next pose. Almost like TheOdd1sOut.
Here's an animation I previously made, and feel free to use it for reference.
CHORES
Please comment below if you have any questions, and I will gladly answer them. Thank You!