If you want you can design your arrows
Just curious, are warning and/or danger notes planned?
all right, im making them now.
I like the heads. Here is the one I made for the right animation and yours side by side. Also here is your idle that I made.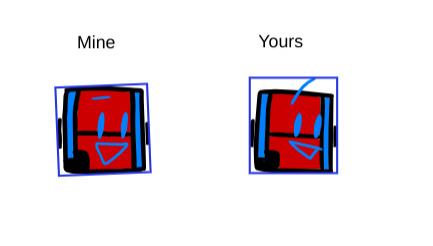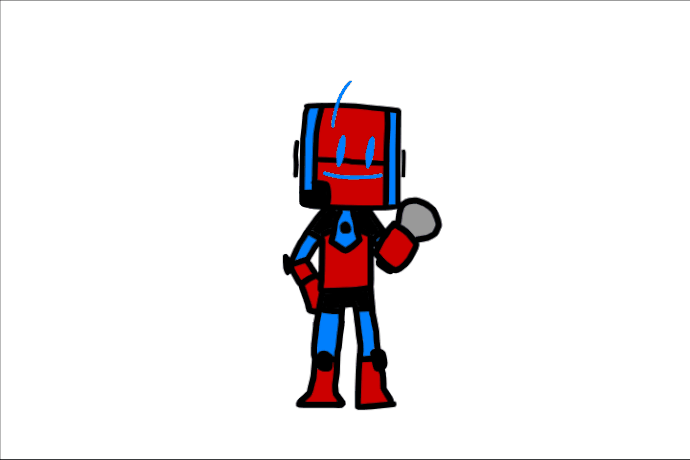 I redrew it, seperated the parts into clips, and animated them.
Letting everyone know about this message made by Jovanny:
OMG thats actually really good ngl :D
yeah, lets use your face for the right anim, but i think we should copy the eyes from mine, the ones on yours are a bit skinny
also u can hide the blue boxes by pressing 9.
UPDATE
i got the arrows!!! check them out, tried to do like a 3d look i guess
My Project4-7-2022_10-55-29.wick (9.8 KB)
so all I have to do is to do the animation for my character
and the song
i have a question are you making the assets in wick and then putting it onto fnf or are we making the game in wick?
making the assets in wick and then putting it in fnf
ooooooh
ok cuz everytime i make something in wick it LAGS
I'm done sorry I took a long time
Making the game in wick. Or we can make the assets in wick your choice
Sorry to break the news, but everyone is getting their own weeks. Not mods.
This is great! I can use this in your week.
well im thinking we should only make the assets in wick. i was making a rhythm game, but since the engine (wick) lags so much that it wouldn't sync to the audio. i personally think we should make the assets in wick and then import them into fnf for the smoothest and best - looking gameplay as possible. wick editor is mostly known for making html games, but if there are alot of objects and code, (such as the characters, music, animations, bkgs, note sprites, etc.,
the game lags alot. i use my chromebook to play fnf, so if we find a way to convert our fnf mods to html, we could import them into itch.io, so everybody can play the mod without lag. lag is a HUGE problem in rhythm games, for one, you might miss alot of notes, and like i said before, it wouldn't sync with the music. whenever i make animations in wick with alot of frames, the animation lags out but the audio keeps going at the same pace. so i recommend we just put everything into fnf and make the assets in wick. there are a few tutorials on that, i think. idk you do you
Does anyone need music for their week?