you can show me it then i will color it?
ok, show me when you're done?
@Donut or @Stephen_Barbaro, can one of you make the music for the mods?
So far I have got:
ShadowAnimations (me)
Boxguy
gamer_boi
Stephen_Barbaro
Don't worry @XFalconFred1, I'll get yours done. I just need @Donut to finish your character.
i can do it
tell me what you need me to do
here is a picture so you can get the idea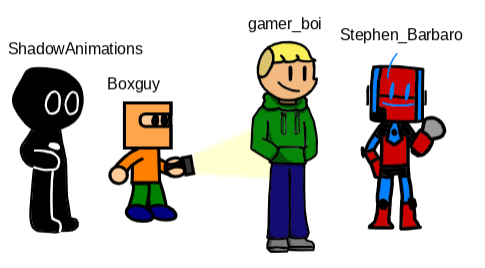 btw my character is just called "Boi"
yes i shall
i guess il do yours first, and btw my guy is called TheMan17 adsfjadfjadosfja
but yes my boy i will do
the red notes actually crack your screen and drains your health for a couple seconds if you hit them (if you can do that)
ok thank you I'm just coloring it