I have only 1 single problem when I am scrolling on the canvas.
I know some people don't like how it zooms when you use mouse scrolling (to solve that, I would simply suggest that there is a toggle on/off for mouse scroll zooming), but I like it.
Although here is the problem:
Whenever I try to scroll on a certain part of the canvas, or whenever I am scrolling on a part of a drawing, it doesn't follow the cursor.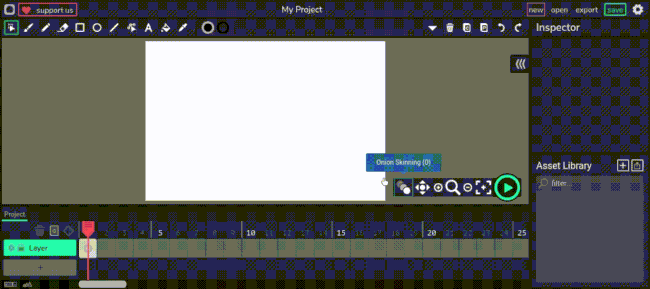 Where I am circling is where I am trying to zoom (by scroll)
What I want it to do is whenever I zoom (by scroll), I want it to zoom in to whatever point my mouse is currently at.
Thank you for your time!
Edit: Could you also add a shortcut where you can pull up the color wheel/picker with a simple click? (appears where the mouse is) That would be additionally helpful, and pretty cool. Thanks a lot!
Edit 2: One last thing, could there be a feature where you can highlight or select a certain region of your animation (in the timeline), and when you play it, the video loops on the selected segment?
Thank you so much!