Please complete the following questions!
Has this feature been suggested before?
No
Is your feature request related to a problem? Please describe.
No
Describe the solution you'd like
A skew feature for the selection tool
Describe alternatives you've considered
Skewing each thing on a different program
Image/Video Explanation Optional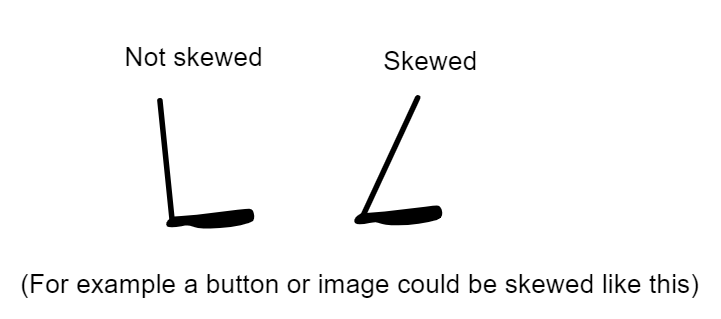 Additional context
The skew tool could look like this

you would be able to put a point on where you want to skew it and then move the place you want to skew and it will skew it.