Please complete the following questions!
Has this feature been suggested before?
I don't think it has.
Is your feature request related to a problem? Please describe.
It's a bit hard to make assets for my Object Show, so I came on the forums and wanna make some suggestions so its easier.
Describe the solution you'd like
You should make the Circle and Rectangle tool more changeable like Adobe Animate,
Make a option to make the line tool more square and less round and also make it so that you can make a line go completely straight.
Describe alternatives you've considered
I've tried making the square tool short like the line tool so I can make new object assets but that didn't go very well.
Image/Video Explanation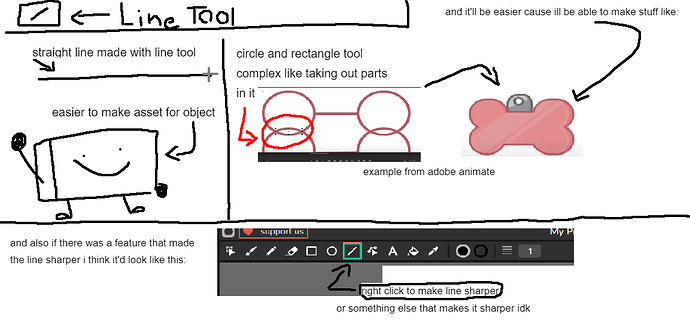 Additional context
Here's some more concept art: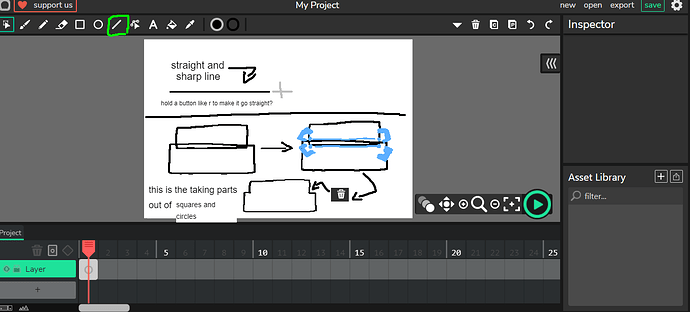 Sorry if this is hard to understand. Zoom in to read some of the images.
Edit: I also think the bucket tool should be more accurate.