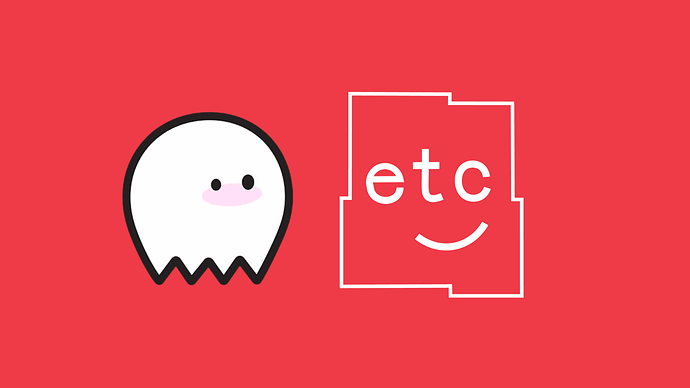 Hi everyone!

I'm Anthony, or @etcanthony, and I am writing to announce that thanks to a generous gift from Luca @luxapodular and the Wicklets team, Wick Editor will now live and grow at Carnegie Mellon University's Entertainment Technology Center.
I know that this change will bring about questions from Wick's dedicated community, and I want to do my best to answer some of them here.
Q: What is Carnegie Mellon University?
A: Carnegie Mellon, cmu.edu, is a private, internationally ranked research university with programs in areas ranging from science, technology and business, to public policy, the humanities and the arts. More than 14,000 students in the university's seven schools and colleges benefit from a small student-to-faculty ratio and an education characterized by its focus on creating and implementing solutions for real problems, interdisciplinary collaboration and innovation.
Q: What is the Entertainment Technology Center?
A: The Entertainment Technology Center (ETC) is an interdisciplinary department of Carnegie Mellon University established in 1999 by professors Randy Pausch (of "The Last Lecture") and Don Marinelli. The ETC exists at the intersection of technology, art, and design, and encourages both students of its Masters program in Entertainment Technology and all other learners that fall under its umbrella to create experiences that engage, transform, and inspire.
Q: What does this mean for the Wick Editor Creative Community?
A: Right now, we are exploring how to sustainably grow our team. While there will be no immediate changes, we will focus on how to improve the user experience across the website. We recognize and are in touch with Wick Editor's most dedicated users to learn more about what the community wants and how we at the ETC might facilitate growth and change on both the forums and the platform itself.
Q: What else is new?
A: Wick Editor creators are encouraged to prepare for the 2023 Games For Change Student Challenge. Rewards for 2023's Student Challenge have not yet been announced, but the rewards for 2022's Student Challenge included a $10,000 scholarship. More information about Games for Change and the Student Challenge can be found here: https://gamesforchange.org/studentchallenge/about-the-competition/